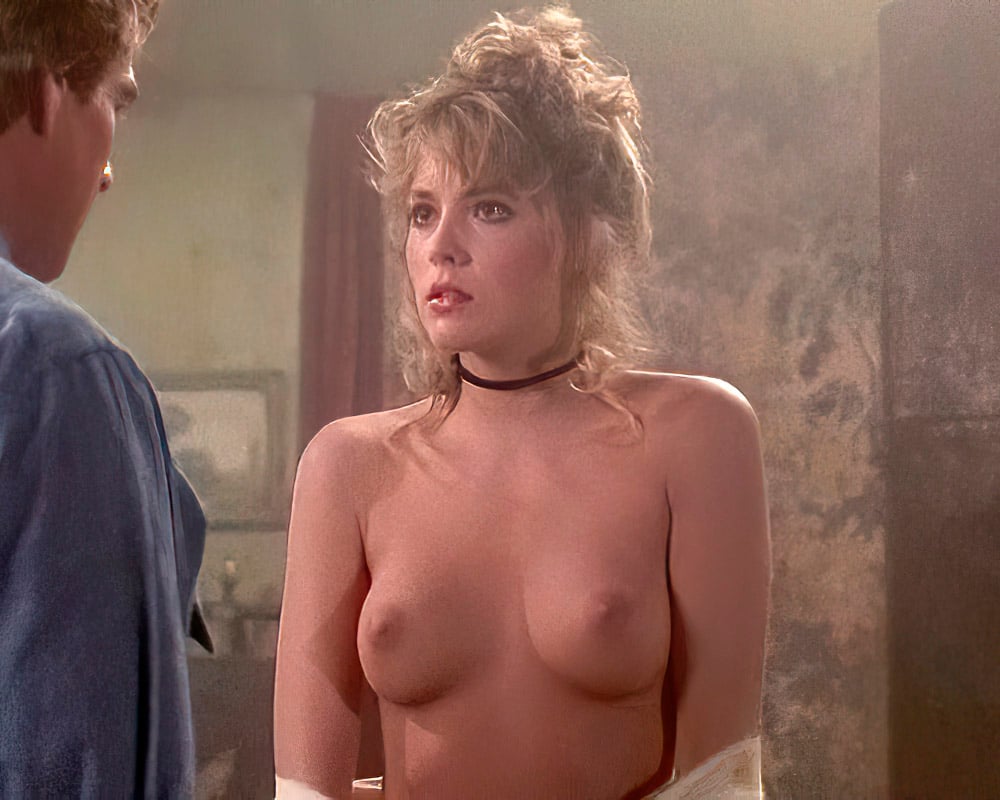 ---
For this week's "Throwback Thursday" we take a look back at a young (relatively speaking) Sharon Stone's nude scene in the 1984 film "Irreconcilable Differences".
Of course as you can see from counting the rings around Sharon's areola, at this point she was already an old whore (by holy Islamic standards) at the advanced age of 25-years-old… Which is not nearly as bad as Sharon's nude Playboy photo shoot from 1990 when she was 31 (in the pics below).
Which is also not as bad as Sharon's infamous pussy flaunting scene from "Basic Instinct" in 1992 when she was a downright ancient 33-years-old.
Yes, by the time this scene was shot Sharon's mangled cock box appears to have been rode hard and put up wet by every heathen Hollywood producer and casting director… And that is probably because it had been.