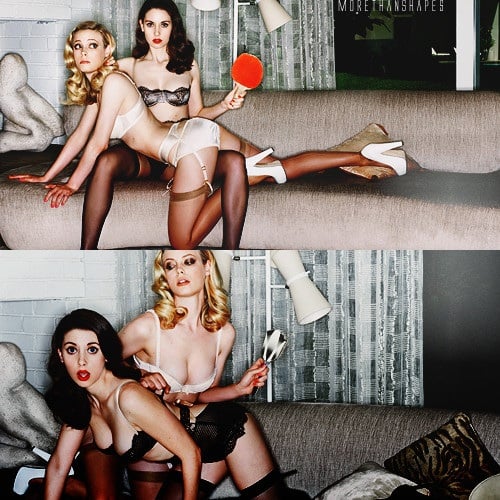 ---
Alison Brie stars in such shows as "Community" and "Mad Men", but more importantly she was honored with an animated GIF compilation on our holy Muslim site.
As you can see in the photo above Alison was caught in a lingerie spanking session with "Community" co-star Gillian Jacobs. Now it is common knowledge that when men are not around women like to strip down into their underwear and have tickle fights and/or spanking sessions. However, they are usually very careful not to get caught. The same obviously can not be said about Alison Brie and Gillian Jacobs.
By being caught mid lingerie spanking fight, Alison Brie and Gillian Jacobs have not only put themselves at risk under Sharia law, but they have endangered the whole practice of hot girl secret lesbian sex play. Shame on them for their selfish actions! These two sluts need to be punished with a good hard spanking that only a virile Muslim man can deliver.