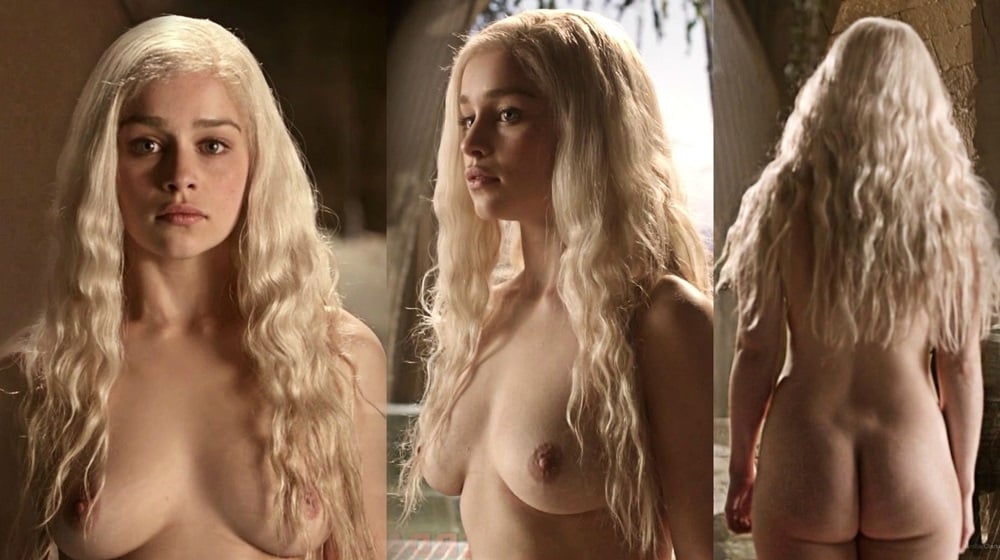 ---
With the announcement that Emilia Clarke will no longer appear naked on the HBO series "Game of Thrones", now is the opportune time to look back on all of her past nude scenes from the show expertly brightened and color-corrected in high definition in the compilation video below.
If Emilia Clarke thought that she could get away with these blasphemous nude scenes because of "Game of Thrones" shitty on set lighting she was sorely mistaken. For us pious Muslims have painstakingly brightened and enhanced these scenes so that her sinful female nudity can be fully appreciated in all of its depraved glory.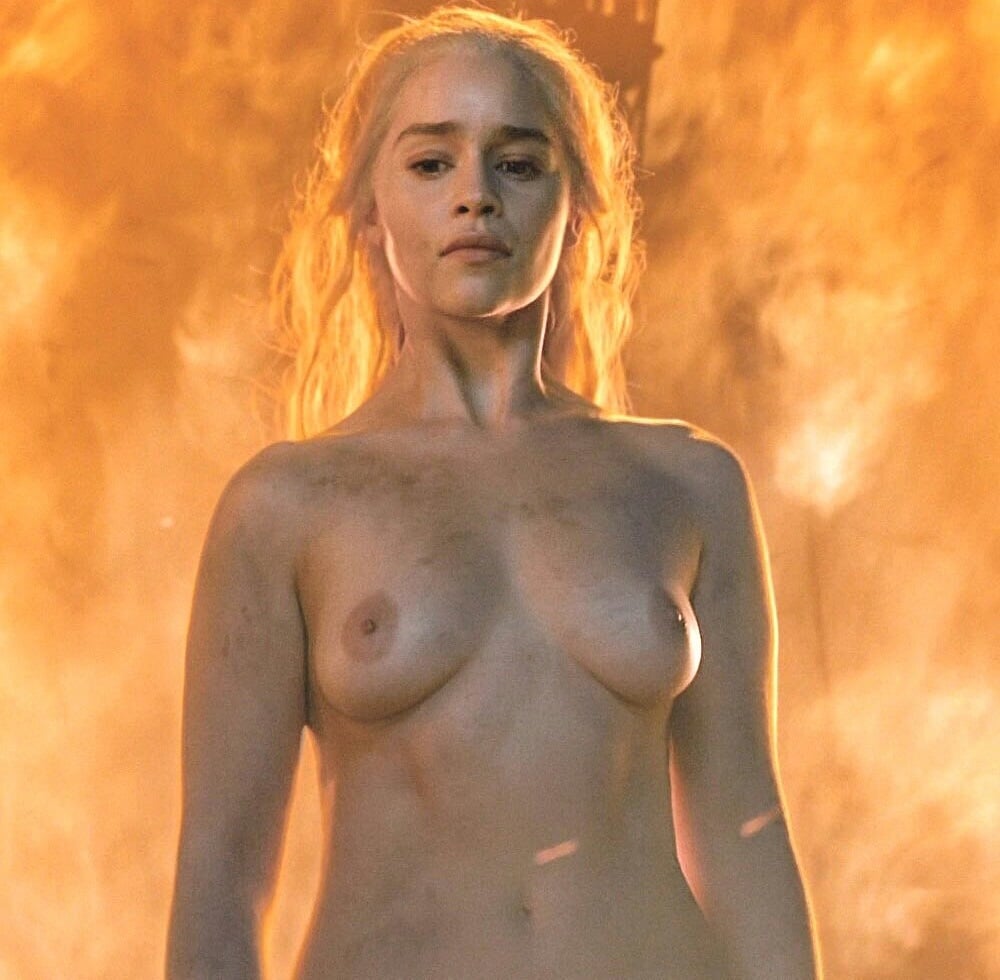 Yes the nude photo above is apropos for it foreshadows the day that Emilia Clarke begins burning in the eternal hellfire for these gratuitous crimes against morality. For thanks to the video above the evidence against her is now overwhelmingly crystal clear, and it should not take long for Sharia court to convict her and sentence her to be stoned.