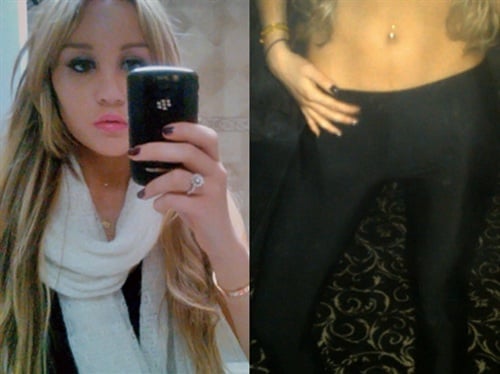 ---
Washed-up has been Amanda Bynes took to her Twitter account to post the above slutty pictures to try to revive her long dead career.
Amanda Bynes has a long way to go if she wants to get back into the movies, and showing her stomach while wearing some tights is just not going to get the job done.
Amanda needs to realize how irrelevant she is right now. The only thing that will restart her career is a sex tape. However, it can not be just any sex tape it is going to have to be something special. Possibly involving some sort of farm animal and moderately heavy fisting.