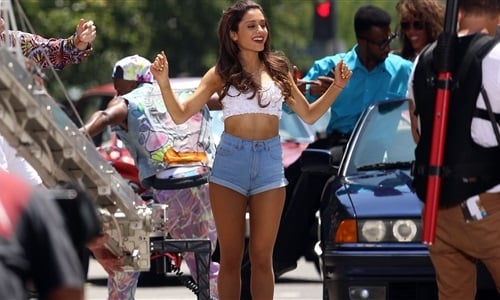 ---
Nickelodeon star Ariana Grande shows off her bare midriff in a crop top and her upper thighs in short shorts in the photos below from the set of her new music video.
Clearly in this music video Ariana Grande is playing a degenerate singing hooker who causes a traffic jam when she tries selling her ass in the middle of the street.
The video ends on a high note (literally) as Ariana Grande squeals like a pig while being gang banged by some tight pants wearing ethnics in an alley. Ariana's pimp then dusts off her jizz covered face, and rewards her with an ice cream before sending her back to work.