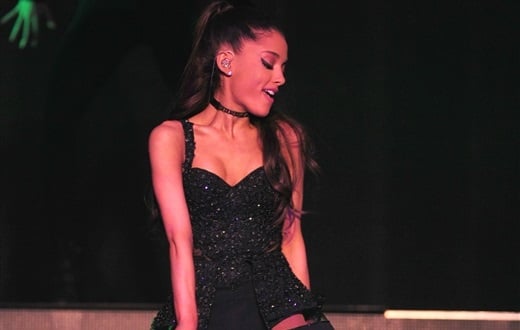 ---
Ariana Grande flaunts her bare legs and thigh gap (the space between her upper inner thighs and vaginal mound) in the photos below from her recent concert at the Allstate Arena in Chicago.
Ariana clearly has one of the best thigh gaps in the business. Of course that is only because she gets her crotch banged out by every dirt skin abid rapper she comes across.
If Ariana Grande was ever lucky enough to have a virile Muslim male thrust his enormous manhood between her toned legs, she would graduate from having a thigh gap to having a thigh canyon… and probably walk bowlegged for the rest of her days… and possibly suffer from incontinence. However, it would all certainly be worth it for Ariana to experience the unimaginable pleasure that can only come from being split open by a Muslim's powerful meat scud.