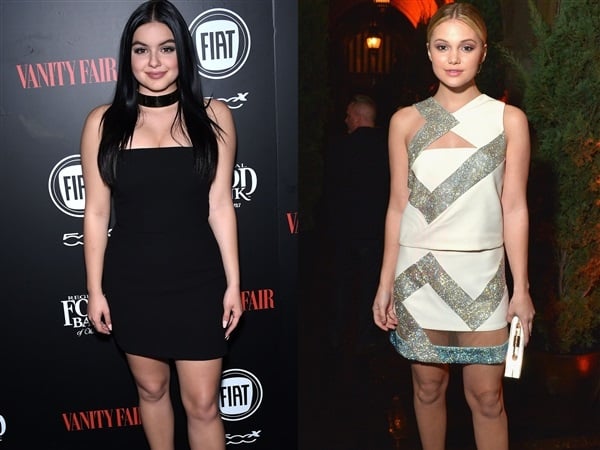 ---
Vanity Fair held a "Young Hollywood" party in Los Angeles last night, and the only actresses that attended that could even be considered remotely young were 18-year-olds Ariel Winter (from "Modern Family") and Olivia Holt (from various Disney channel shows).
While us pious Muslims would say that both Ariel and Olivia are well into middle age, they are certainly better than the rest of the early to late twenties grandmas that attended this event. In fact as you can see in the photos below, despite being a degenerate whore Ariel Winter even wore a thick metal collar like a proper woman. Unfortunately there was no Muslim man holding her leash and keeping her from slutting it up at this party.
As you can see in the photos below, Olivia Holt is much more attractive then Ariel Winter. Though she did not wear a halal collar like Ariel, Olivia made up for it by displaying her frugalness by wearing a dress made out of an old shower curtain.