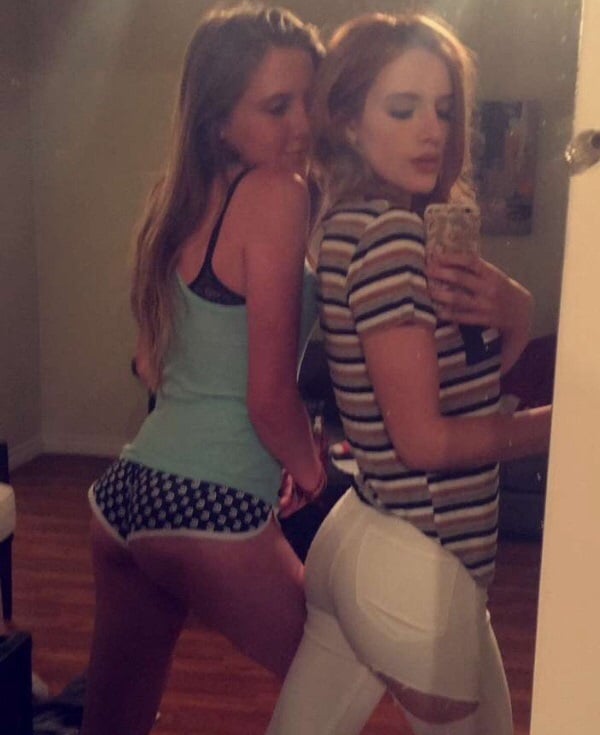 ---
After breaking up with her longtime boyfriend Gregg Sulkin, Bella Thorne comes out as a lesbian as she passionately kisses her friend turned lover Bella Pendergast in the video below.
Seeing these two Bellas sinfully suck face in this video is certainly a sickening sight. However, it is nowhere near as nauseating as the image of Bella Thorne and Bella Pendergast engaging in blasphemous passionate lesbodyke sex.
Yes just imagining these tight teen girls going at it, their tongues sensually exploring the crevices of each others bodies as they let out soft moans which grow louder and louder as the erotic feelings build and they grind their ever moistening sin bits against one another, is enough to make be vomit. In fact, my righteous manhood is so incensed at this unholy thought that he appears to have spit up all over the inside of my tunic. You better believe that Bella Thorne will be getting the dry cleaning bill for this!