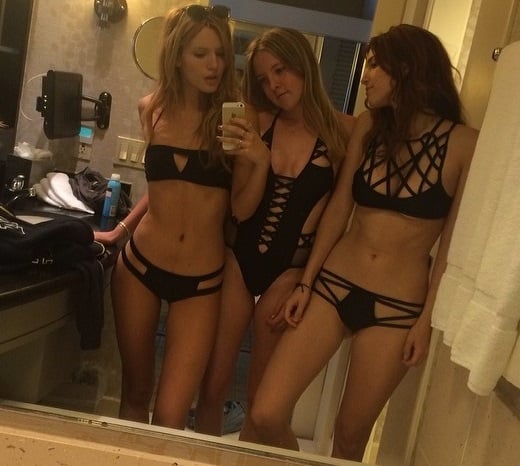 ---
16-year-old Disney star Bella Thorne just posted this almost extremely hot photo of her and her teen friends in burkas.
Unfortunately for Bella and company it appears as though their burkas have been ravaged by moths leaving them as tattered rags and ineffective at covering most of their sinful bare female flesh.
While we appreciate what Bella Thorne was trying to do with this burka selfie, poor hygiene and improper clothing maintenance has regrettably turned it into a bikini fail. Of course us Muslims can empathize with Bella's bug problem and forgive her for this photo, as we are no strangers to infestation (I myself am currently suffering from a nasty case of crotch weevils). Thankfully when Bella becomes a virile Muslim's wife she will receive a thorough delousing, and be taught the importance of bathing in a creek at least once a month.