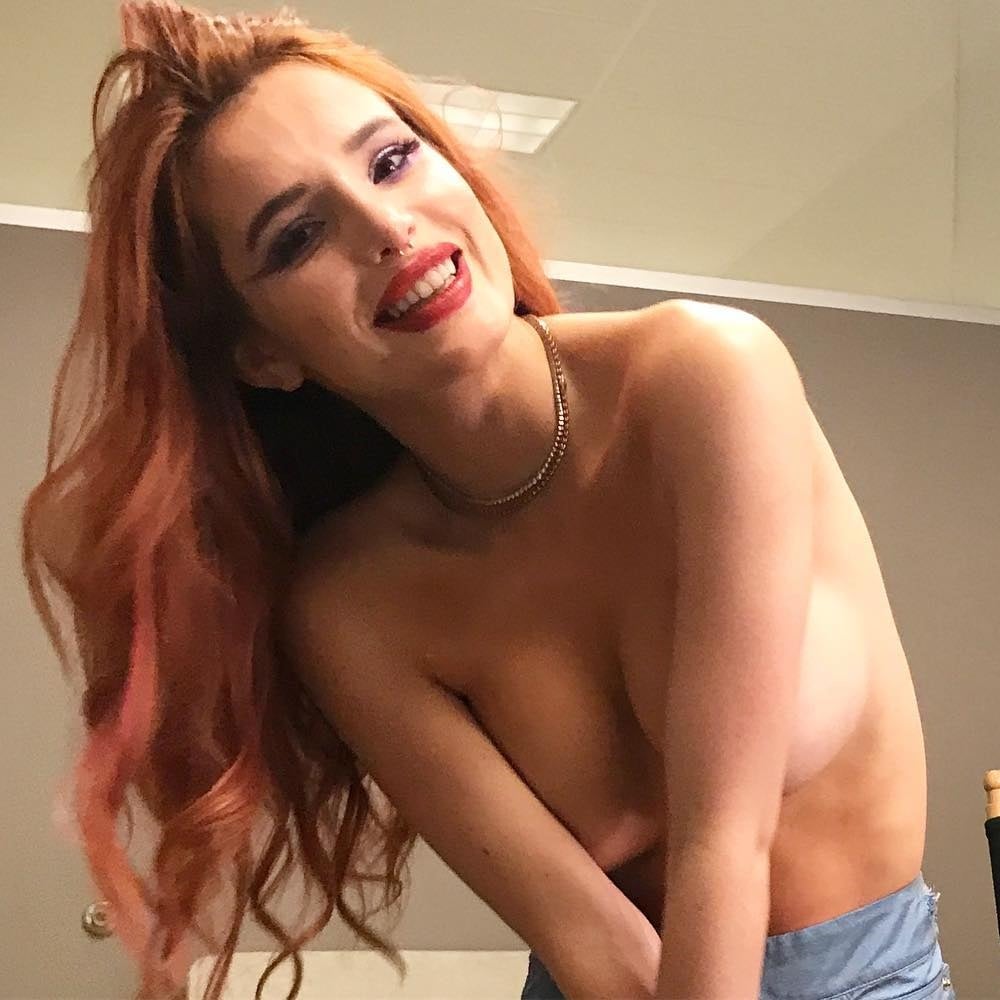 ---
With her pockmarked methhead man face and Frankenstein fake titties, Bella Thorne's appearance is usually the thing of nightmares. However, with the Satanic pagan holiday of Halloween fast approaching Bella has taken her horrifying looks to the next level by dressing up as a cheap hooker in red lingerie in the extremely disturbing video clip below.
If Bella came trick or treating to the entrance of my cave dressed like this the only thing she would receive is a high-pitched scream, and a cup full of battery acid to her face (which would probably improve her looks).
Of course Bella Thorne was not done satisfied with simply running around like a dirty prostitute, as she also flaunts her taut freshly turned 20-year-old ass in a bikini in the clip below.
Sadly even though Bella's rump is still remarkably tight it is almost certainly haunted with numerous goblins and ghouls, and if a Muslims were to shove his tunic snake up it his loins would become possessed and uncontrollably projectile vomit a vile green sludge.