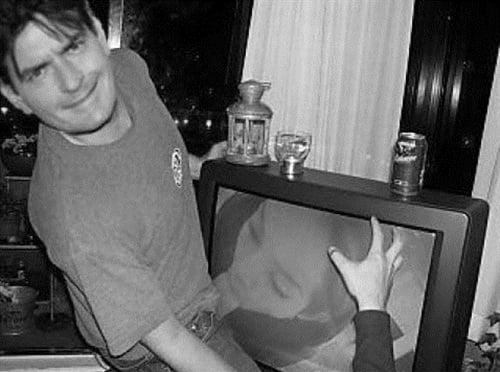 ---
Charlie Sheen appears to be up to his old tricks getting a BJ from a porn star on TV.
This appears to be some sort of "Inception" type dream sequence in which Charlie gets his meat sucked through a TV while on a different TV himself in his new show "Anger Management".
This is difficult to wrap one's head around, as it is hard to tell what is fantasy, but one thing is for certain the Hep C being orally transmitted by Charlie's crank is very real.