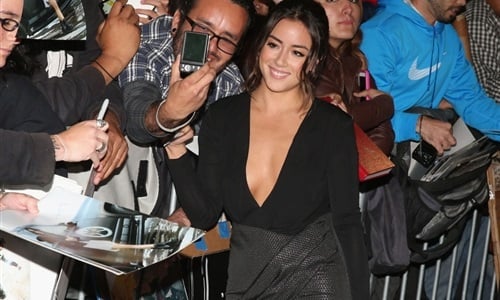 ---
Marvel's "Agents of S.H.I.E.L.D." star Chloe Bennet shows some deep cleavage and sideboob at the premiere of "Thor: The Dark World" in the photos below.
Clearly at the advanced age of 21-years-old Chloe Bennet's saggy breasts have already lost their battle with gravity, and are now hanging offensively low and to the side.
Using the blasphemous Jew science of the Wonderbra infidel women are usually able to simulate having perky tits well into old age. However, as we can see in these Chloe Bennet pictures, when the bra is removed the disturbing true nature of their floppy milk wagons is revealed.