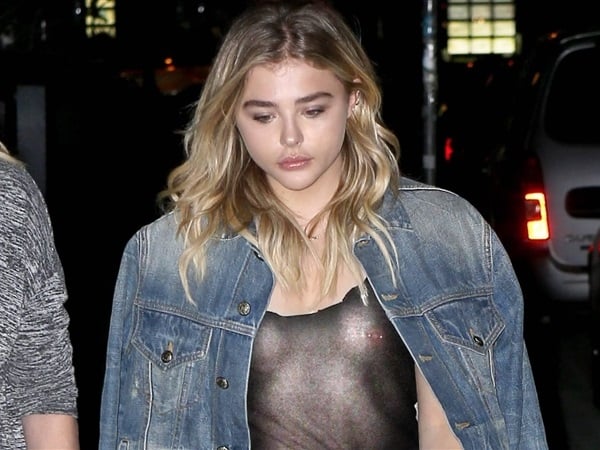 ---
Chloe Grace Moretz heads out braless in a see through shirt with her nipple piercings glistening in the moonlight in the photos below.
Chloe has a squat sturdy frame that could be put to good use fetching buckets of water from a well on a Muslim's poppy farm. Also with both of her nipples already being pierced it would be easy to run a rope through a set of nip ring hoops, and saddle Chloe with a cart to pull to market, giving her leash a good hard tug if she ever dared to falter.
Yes Chloe is clearly built for hard labor on a farm, and her talents are being completely squandered in heathen Hollywood. Although as you can see in the last photo below of Chloe the next day showing off her thong in see through leggings, her flabby ass is going to need to be whipped into shape… literally.