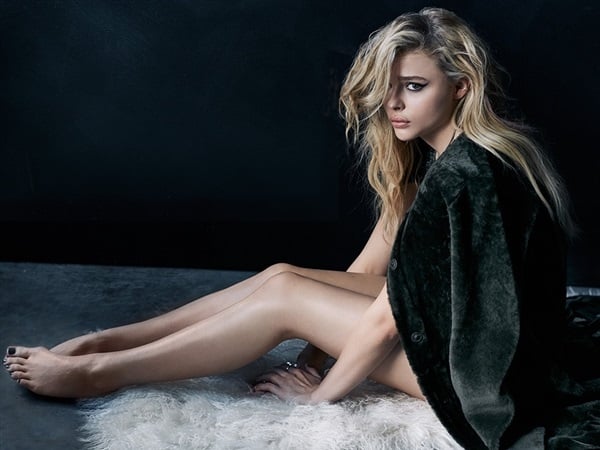 ---
Chloe Grace Moretz shows off her frumpy body while pouting her dick sucking lips in the slutty photos below from the new issue of Nylon magazine.
Chloe always has a look on her face like either she just got raped or she is just about to be raped, trust me I'm a Muslim I know that look well as I have seen it firsthand many times. Unfortunately for Chloe it won't be us powerful Muslims sexually assaulting her, for though her body is pleasingly unfeminine and reminiscent of that of a bacha bazi's (dancing boy) her left leaning social ideals makes her lady holes haram.
Yes as the West continues its open borders policy Chloe is going to have to settle for experiencing multiculturalism by being gang raped by African or Mexican "refugees". For only the most desirable of Western women will have the honor of being grabbed and dragged into a resettlement camp to get culturally enriched by us discerning and virile Muslim men.