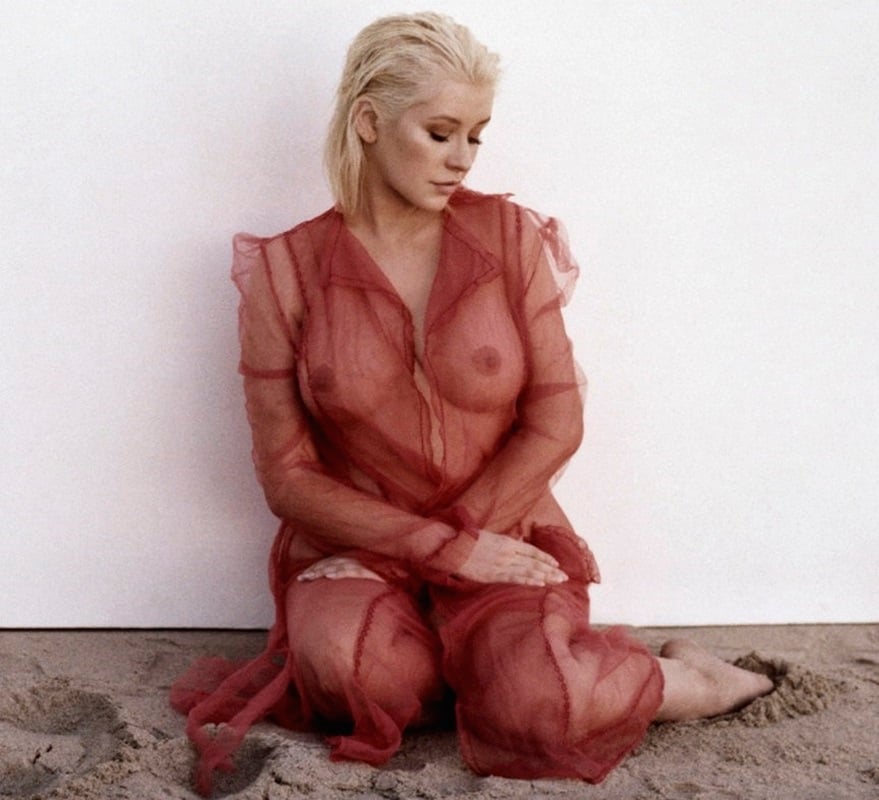 ---
Washed-up old pop star Christina Aguilera shows off her nude boobs in a completely see through top in the new photo above.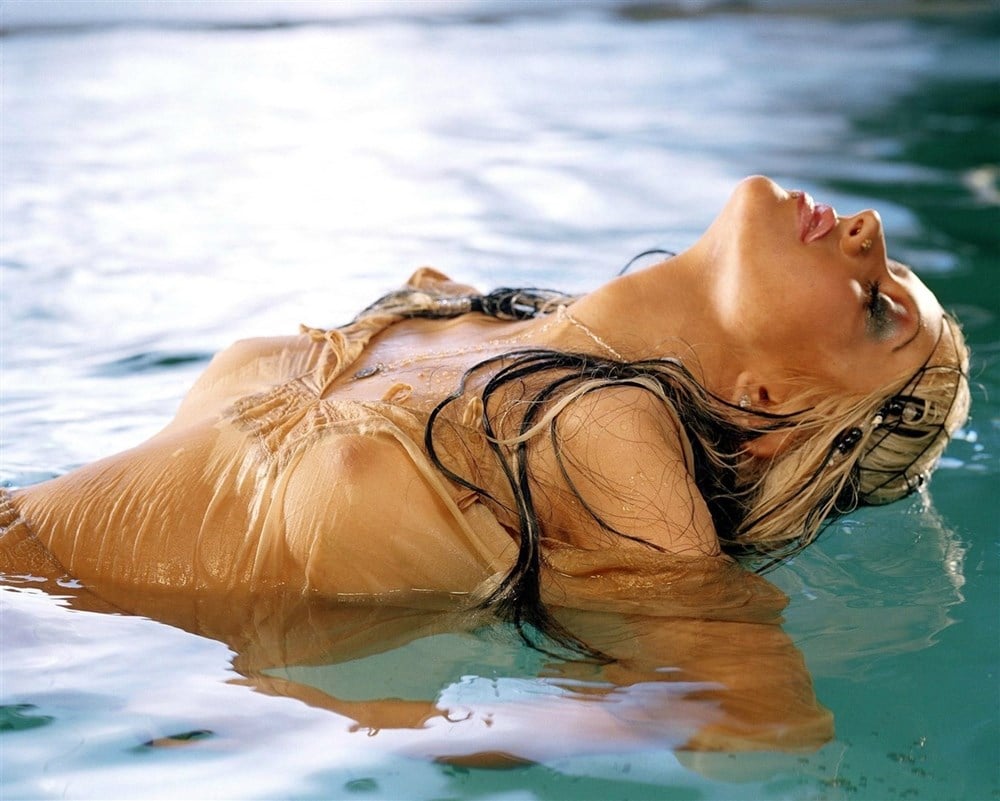 It has been decades since we've seen Christina Aguilera's titties in a see through shirt like this, and as you can see from the comparison photo above from her "Dirrty" phase, Christina's breast sacks have certainly seen better days.
In fact, even just a few years ago when Christina was on "The Voice" her mammaries did not look this run down. I guess it is true what they say "men age like wine and women age like milk". Of course in the case of Christina and her geriatric jugs and ancient areola, a more appropriate analogy would be "women age like avocados left out in the sun… after being f*cked by Carson Daly and Fred Durst".