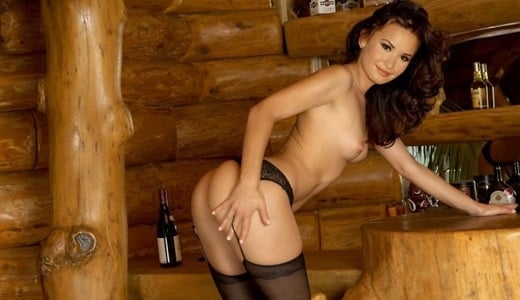 ---
Former Disney star and "The X-Factor" judge, Demi Lovato appears to pose nude in this photo shoot for Playboy magazine.
Demi Lovato recently made headlines when she declared that, "I have nothing in common" with former friend and fellow Disney alum Miley Cyrus. Well after seeing the nude photos of Demi below, I couldn't agree more with her assessment.
For Demi Lovato is a washed up, fat bulimic cutter, and a tremendous whore. While Miley Cyrus (along with Brother Obama) is a successful chaste secret Muslim on a holy mission from Allah to bring about the end of heathen Western civilization. Besides if Miley Cyrus (or Brother Obama for that matter) were to do a nude photo shoot for Playboy, you better believe she wouldn't half ass it like Demi did, and she'd be spreading her butt cheeks for the camera.