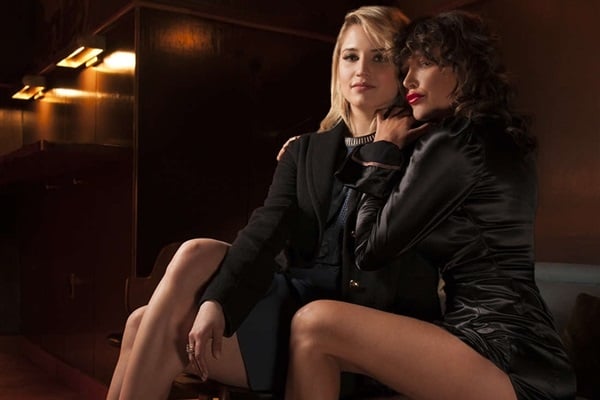 ---
Former Glee star Dianna Agron performs nude for a lesbian sex scene with the Muppet looking Mexican whore actress Paz de la Huerta in the video below from their new movie "Bare".
Either Dianna Agron is a real lesbodyke or she really loves the smell of old refried beans emanating from Paz's oozing lady lips, for her nipples are as hard as the rocks us pious Muslims will one day pelt her with during her lapidation in this scene.
Of course the only way for Dianna to know her sexual orientation now for sure is to go a Taco Bella and shove a gordita up her cock hole and see if she orgasms. If she doesn't then she knows that she is a cunt hungry lesboqueer who should shave the side of her head, get a few piercings, and adopt two pit bulls which she will call her children.