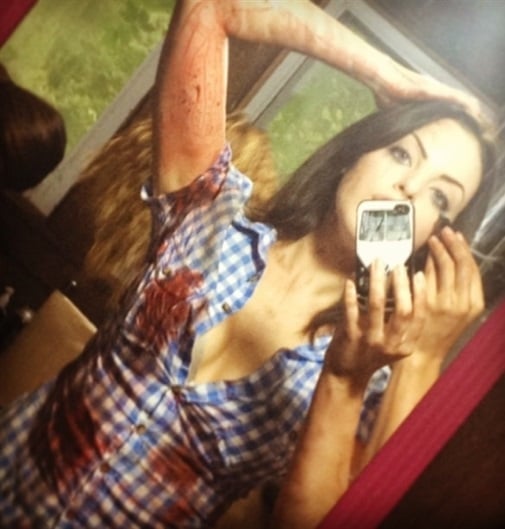 ---
Looking at this photo it is pretty obvious that Nickelodeon star Elizabeth Gillies is on her period, as arched eyebrows are a dead giveaway that a woman is menstruating.
When a woman gets her "monthly visitor" in the civilized Islamic world she is beaten for being slothenly by failing to get pregnant with a future Jihadist baby. She is then sent out into the desert, so that her incessant bleeding does not attract bears and/or Draculas.
Of course in the West it is "no big deal" for women like Elizabeth Gillies to menstruate all over the place. In fact the effeminate men actually cater to the leaking woman by putting up with her mood swings and feeding her chocolates. It is pathetic!