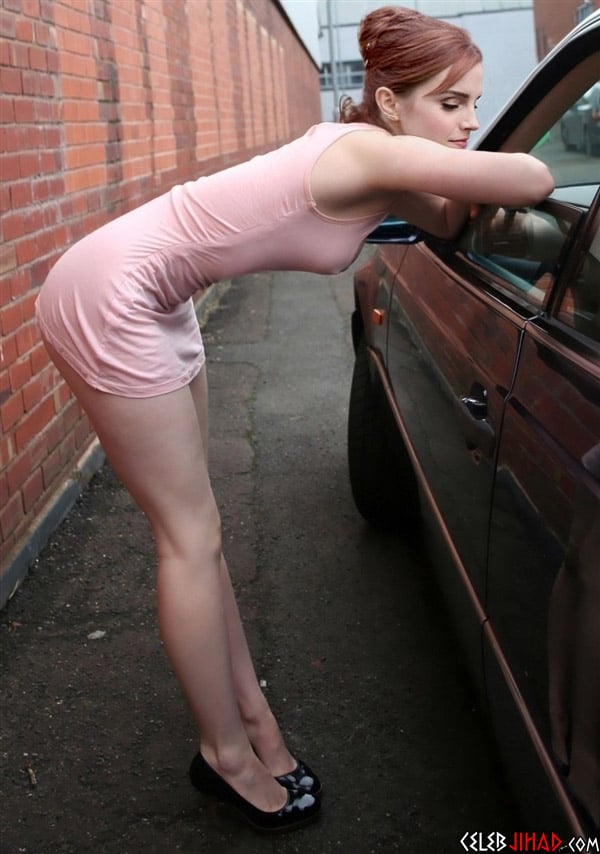 ---
As you can see in the photo above, it appears as though Emma Watson has finally taken modern feminism to its logical conclusion and has become a dirty street walking prostitute.
Of course this was a completely natural and expected career change for Emma, for not only did she spend her formative years whoring herself on the big screen for heathen Hollywood, but she has completely bought into the feminist belief that women being degenerate sluts is "empowering".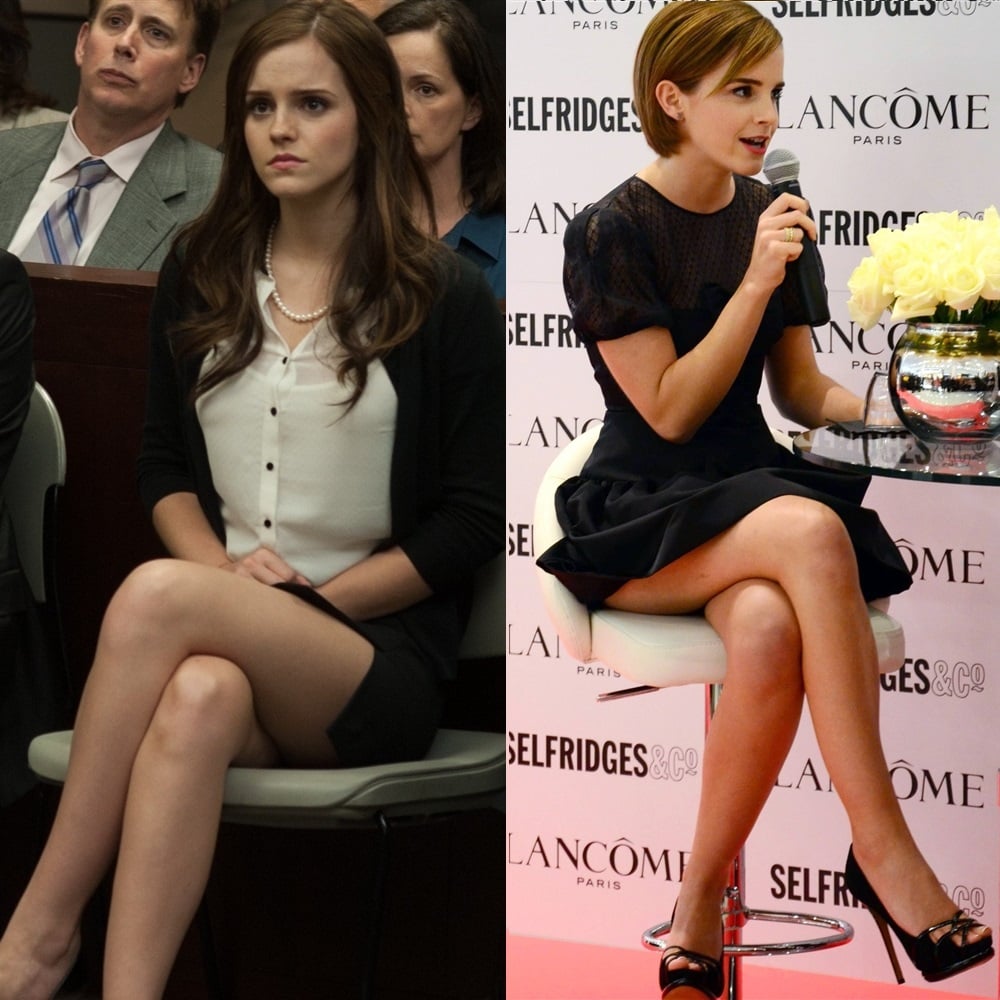 As you can see in the photos above, Emma Watson has been dressing like a prostitute for quite a while now, as she brazenly flaunts her milky white legs all the way up to her upper thigh in revealing skirts. Now Emma appears to be using those same outfits and the skills she learned on Hollywood casting couches to turn tricks in dirty back alleys for $20 a pop… Which is certainly overpriced considering how banged out Emma's cock box must be at this point in her life.