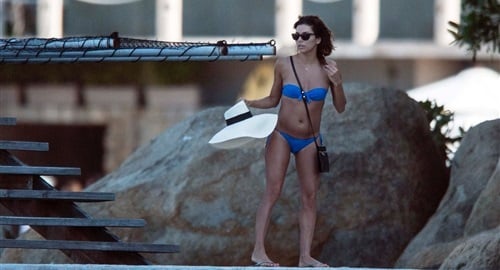 ---
Border control took these photos of elderly Mexican whore Eva Longoria sneaking her sagging old lady ass over the US border while in a bikini.
Of course it is the current Democratic administrations policy to welcome all degenerates from the gutter countries in the south into the US, to finally realize the liberal dream of turning the United States into a mongrel welfare state.
Yes looking at these Eva Longoria bikini photos is like looking into the near future. Soon the US of A will be completely filled with these stumpy potbellied whores, and they will wander back and forth between the welfare office and the hospital where they will use their Obamacare to shit out future felons.