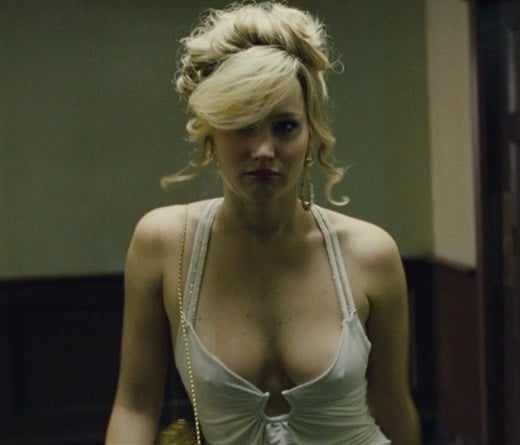 ---
In what can only be described as a complete and utter travesty, Jennifer Lawrence's breasts were snubbed last night at the Oscars.
Jennifer's boobies were nominated for "Best Supporting Actress" for their role in the film "American Hustle". However, they lost out to some AIDS-ridden Sub-Saharan named Lupita Nyong'o, who not only just played herself in the movie "12 Years A Slave", but also has a grotesque sunken chest plate with no discernible tits.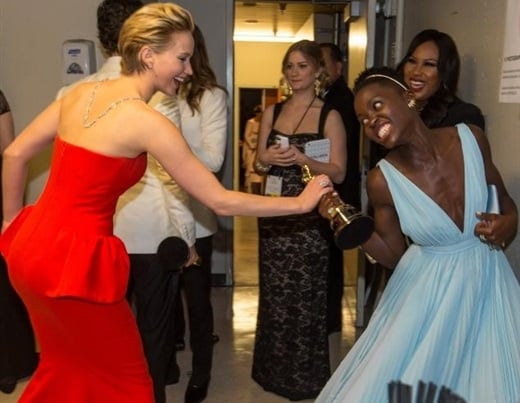 The fact that Jennifer Lawrence's righteous mammaries lost out to the mosquito bites on this black Skeletor, speaks volumes about the level of degenerate homoqueer that is voting on these Academy Awards. Just look at the clip below of Jennifer's milk sacks in "American Hustle", and tell me they don't deserve something long and hard for this performance.