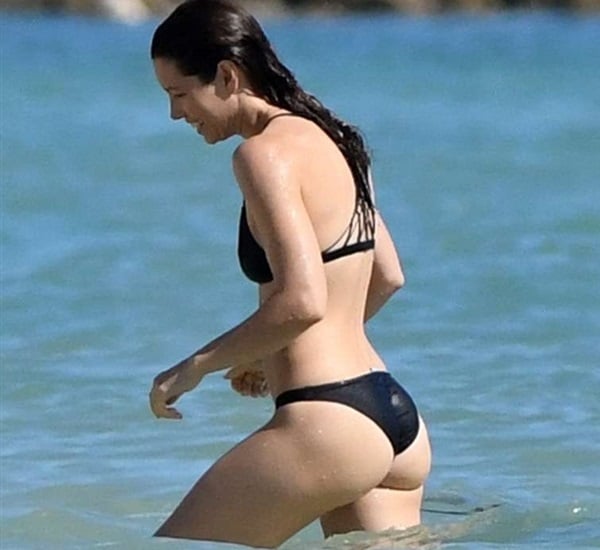 ---
Jessica Biel shows off her thick thighs and meaty ass cheeks in a bikini in the candid beach photos below.
It has certainly been a while since we have seen Jessica Biel's once world-renowned hindquarters out in public, as she has no doubt been quite busy using her powerful rump to thrust her 18-inch black strap-on into her homoqueer husband Justin Timberlake's gaping anus cavity.
Of course Jessica using her mighty booty meat to peg Justin's rectum is a tremendous waste of her Allah given abilities. For in her prime Jessica could have easily plowed 2 or 3 hectares of land a day on a Muslim's poppy farm. However, after examining these bikini pics it is clear that Jessica's once impressive posterior has begun to soften, and that now we'd be lucky to get even a single hectare of land plowed no matter how liberal we were with the whip on her. Truly these Jessica Biel bikini pics represent a tremendous squandering of a once promising talent.