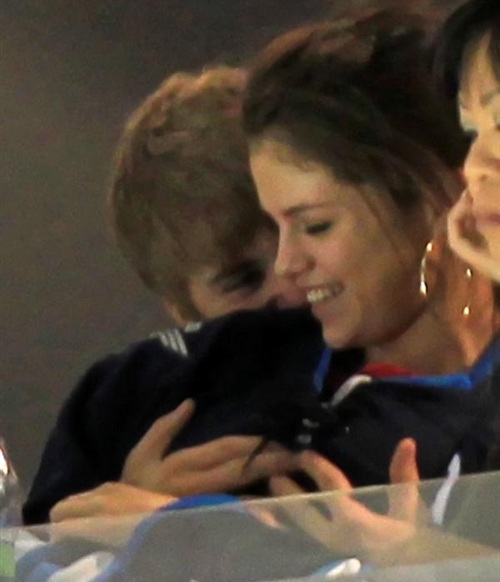 ---
As you can see in the photo above, pop star and flaming homosexual Justin Bieber was caught playing with "girlfriend" Selena Gomez's pert Mexican breasts. What makes this even more shocking is that Justin Bieber is still under 18 years of age and Selena Gomez is 19 years old, which puts her at about 43 years old in Mexican years.
How the infidels can allow brazen sex acts like this to take place in public between an adult and child, while at the same time vilifying handsome Muslim men like myself for having young girls sit on my lap and play horsey (even after I pay them off with perfectly good candy), is ridiculous and the height of hypocrisy.
Maybe these Justin Bieber Selena Gomez sex games are allowed to go on because Justin is so clearly a gay, and he is just showing Selena what parts of her body he has absolutely no attraction towards. Because after squeezing her breasts he did proceeded to cup her vagina and go "ewww". However, Justin said nothing about Selena's smelly hairy ass which he apparently quite enjoys burying his face into.