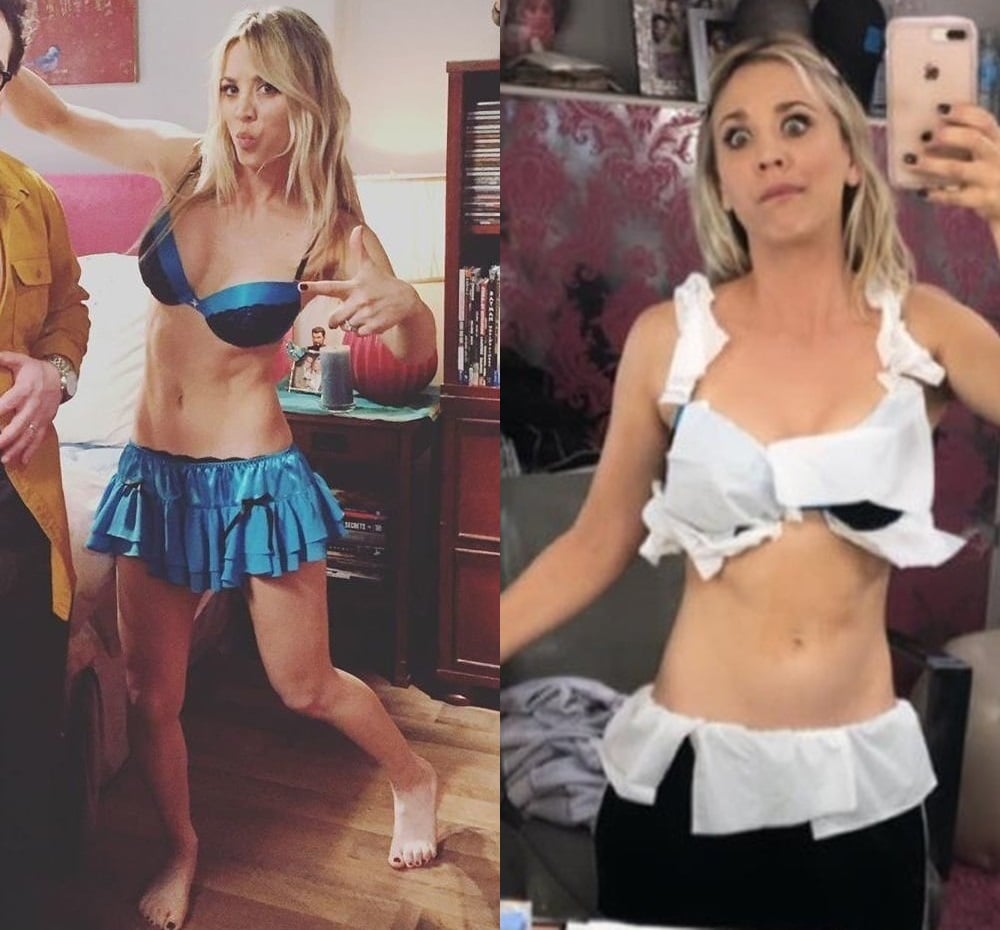 ---
Kaley Cuoco flaunts her taut nearly nude body in lingerie behind-the-scenes on the set of the hit TV series "The Big Bang Theory" in the photos above and below.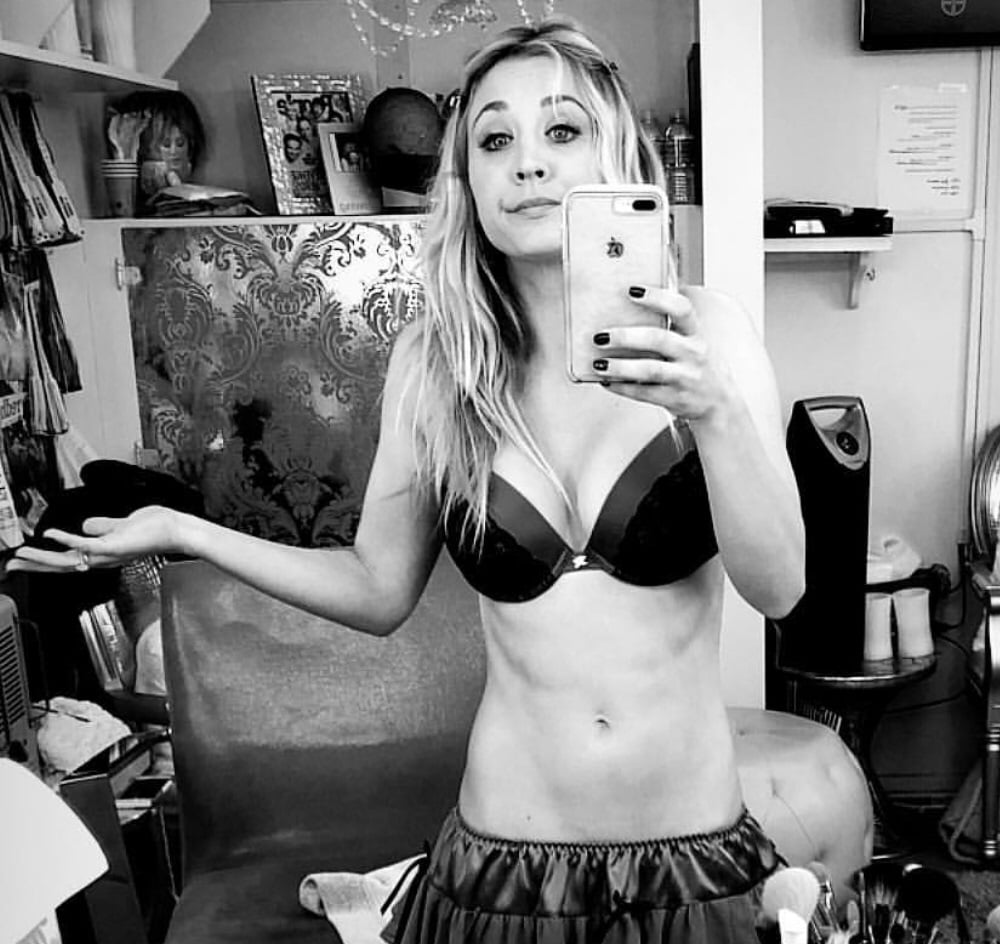 Only in the hopelessly homoqueer infidel West would Kaley be allowed to get away with parading her bare flesh around like this. For you better believe that if this show had a cast of virile Muslim actors instead of a bunch of limp dicked uberfag nerds, the big bang would not be just a theory to Kaley (and the show would probably be much funnier).
Yes, Kaley Cuoco is clearly a brazen cum slut whore who desperately needs to be put in her place by having her face coated with a thick load of pungent Islamic baby batter, as the pathetically tiny mouse balls of her kuffar coworkers are clearly not up to the task.