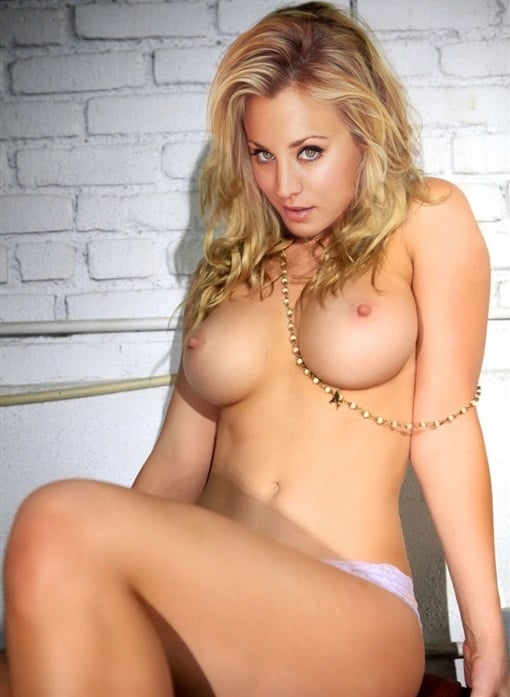 ---
It appears as though "The Big Bang Theory" star Kaley Cuoco has finally posed topless in the photo above.
For years now Kaley Cuoco has been taunting the mouth-breathing nerds who watch her blasphemous CBS show with her magnificent mammaries. Now at last Kaley Cuoco is showing them in all their glory.
Though her nipples are a bit wonky, Kaley Cuoco could certainly serve as a nurse maid to a litter of hearty Muslim babies. Of course when they finish sucking Kaley dry, she'll still be taken to the town square and lapidated for her numerous crimes against Islam.