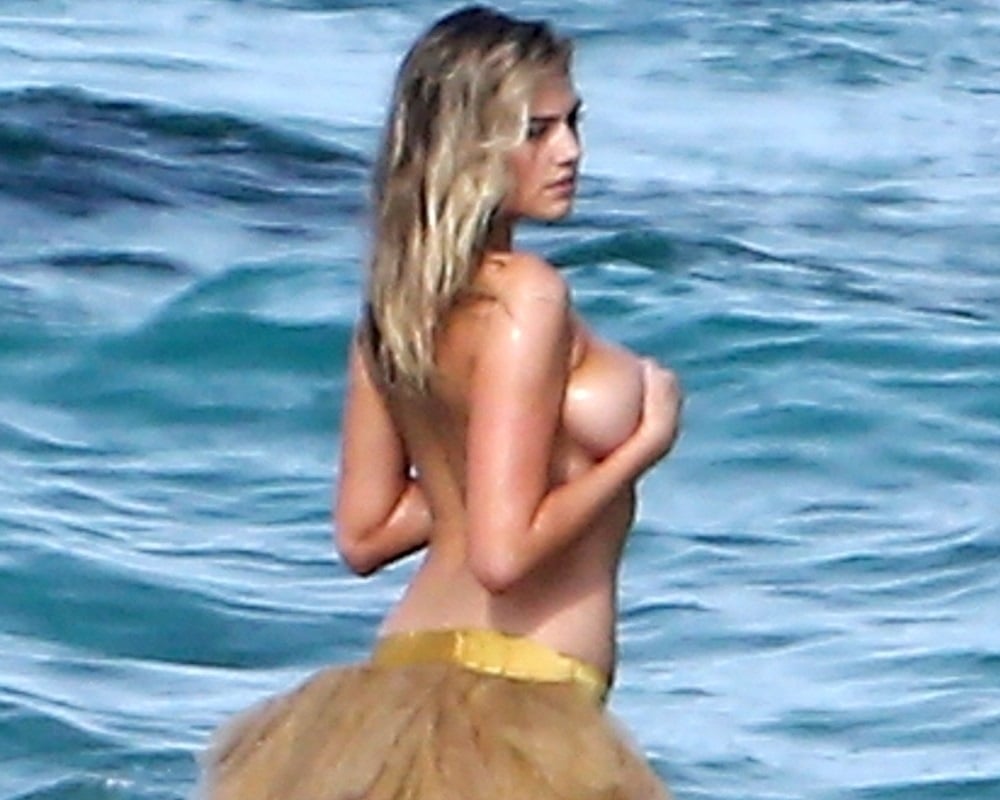 ---
Kate Upton barely covers her blasphemously bulbous bare breasts while topless behind-the-scenes of a photo shoot in the pics below.
Seeing Kate Upton's immodestly large bosom like this fills my pious Muslim loins with a righteous rage, and my enormous tunic snake grows rigid with indignation. With that said the last photo of Kate's headless body laying on top of a tree branch is certainly quite erotic, and elicits many naughty fantasies involving myself, Kate, and a sharpened scimitar… As does the video clip below of headless Kate stretching in a bikini behind-the-scenes from the same photo shoot.
Of course this isn't the first time that Kate Upton has brazenly prostituted her massive mammaries behind-the-scenes of a photo shoot. For who could forget the video clip below of Kate showcasing her undulating udders while sitting on top of a horse.
Sadly this horse had to be put down shortly after this video was taken due to a chronic infection of "militant saddle herpes".