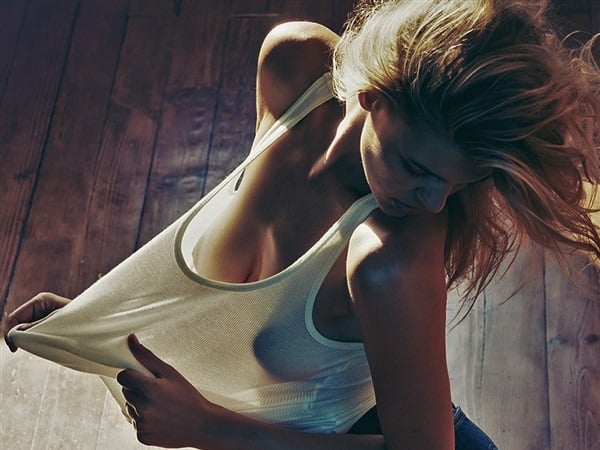 ---
While doing my late night research on celebrity whores I stumbled upon the photos below of Kelly Rohrbach showering off her sinfully feminine body behind-the-scenes of the new "Baywatch" movie.
Of course like any red-blooded Muslim man after seeing Kelly's perky boobs, long legs, and shapely ass in these pics I immediately wanted to bang her hard… with the stones of justice. Unfortunately Sharia law isn't what it use to be, and it is entirely possible that even after this shameful shower display a liberal Sharia judge could be lenient on Kelly and only sentence her to a flogging and 20 years of hard labor thus denying us the opportunity to get our rocks off.
Luckily I was able to scour the Web, and produce more evidence of the Teutonic tart Kelly Rohrbach's brazen sluttery in the topless photos below. For not only does Kelly blasphemously tease with her tits in a series of topless pics, but she fully exposes her nude boobs as well.
Yes these topless photos will seal Kelly's fate at her inevitable morality trial in Sharia court, as the punishment will now certainly be death by lapidation.