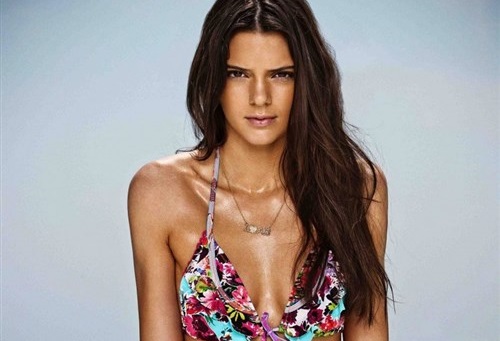 ---
Kendall Jenner shows off her nubile underage body while modeling bikinis in the photos below.
Kendall Jenner needs to realize that just because she isn't a fat mudshark like her half-sisters Kim and Khloe, it does not mean that she is attractive enough to be a model.
Lets be real, the only reason anyone is even bothering to photograph the completely plain looking Kendall Jenner is because she is famous and still 17-years-old (which makes it taboo in the infidel West). To us civilized Muslims Kendall is just another small-tittied old whore.