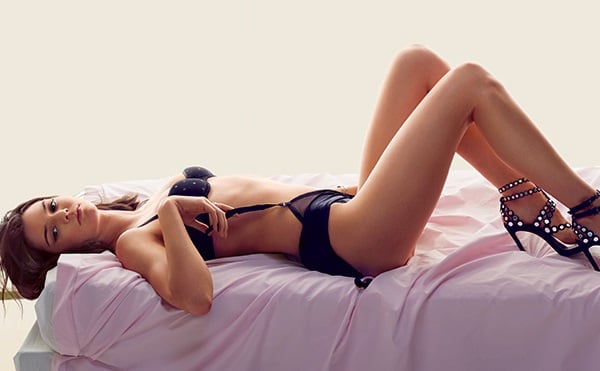 ---
Kendall Jenner poses topless but covers her nipples with her hands (thank Allah) in the photos below from the new issue of GQ magazine.
Seeing Kendall's exposed feminine flesh like this probably makes her father Bruce Jenner grow impatient and turn green with envy. No doubt when Bruce finally finishes his "transformation" he'll be giving his daughter Kendall a run for her money in the brazen whore department, and will flaunt his mutilated genitalia for attention every chance that he gets.
Of course when Bruce gets his new vagina it will be considerably tighter than Kendall's banged out baby box, and will initially contain 50% less black guy splooge. Though knowing what a great competitor Bruce is, it won't be long before he becomes the top Jenner slut, and his snatch looks a bulldog's jowls after eating a case of mayonnaise. So Kendall Jenner should enjoy the attention that she gets from depraved photo shoots like the one below while she can, because papa is about to have a brand new bag.