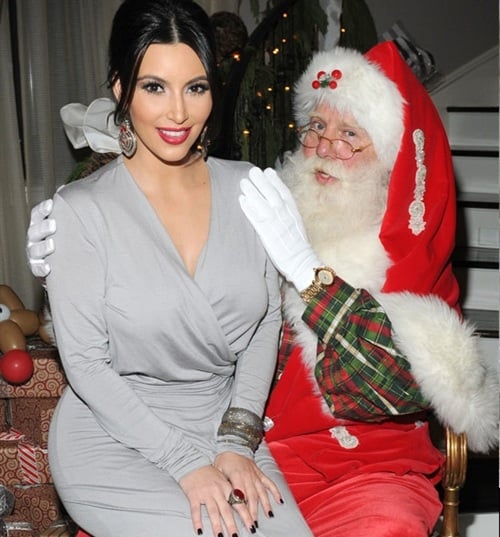 ---
Santa Claus was rushed to the emergency room yesterday after Kim Kardashian completely shattered his pelvis when she sat on his lap.
Santa is in stable condition but will require surgery to insert a steel rod into his abdomen after Kim Kardashian's gigantic ass pulverized his pelvic bone. Santa is expected to make a full recovery in 6 to 8 months.
However, there was more bad news for Santa as doctors discovered that Kim's ass juices had also transmitted a nasty case of gonorrhea, and gotten him pregnant with Kobe Bryant's baby.