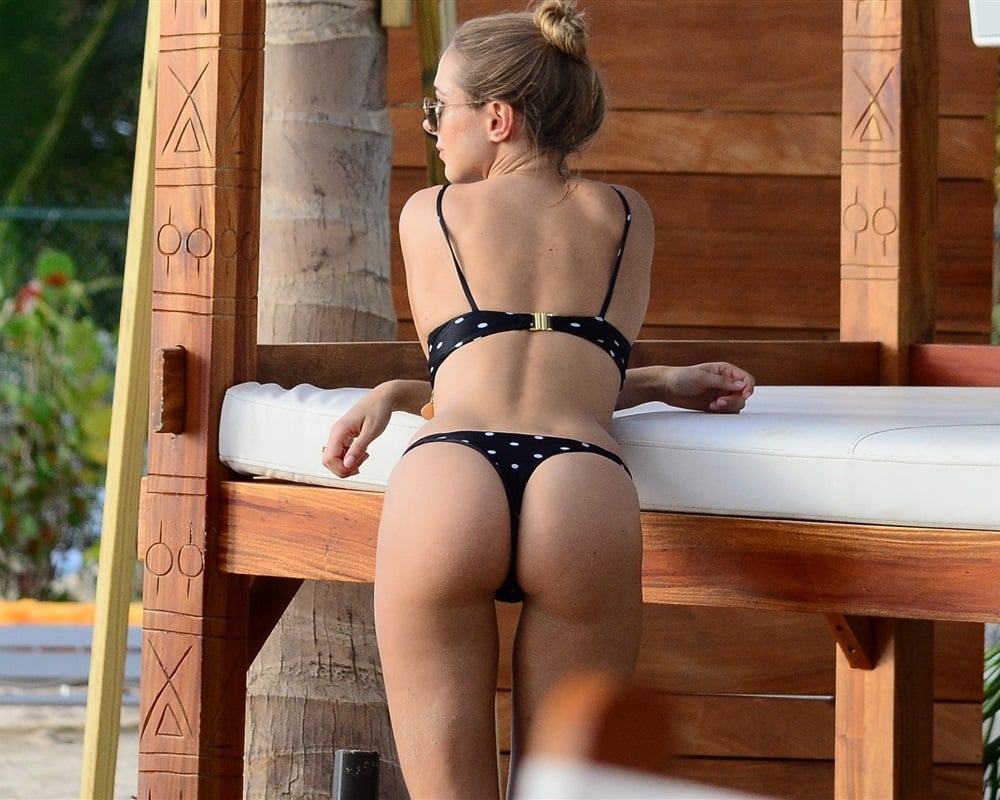 ---
British socialite Kimberley Garner starts the year off right by prostituting her world famous tight round English ass in thong bikinis on the beach in the candid photos below.
There is no denying that British socialites like Kimberley Garner are vastly superior to the grotesque blubbery assed mudsharks that the degenerate Americans seem to worship. That is why England has been selected to be conquered and turned into an Islamic caliphate first.
Yes with women like Kimberley Garner eagerly awaiting Islamic meat scuds to pulverize their puckering pink booty holes, it is no wonder that so many brave young Jihadi have flooded in through Great Britain's open borders. Add to that the fact that English males are all completely emasculated and hopelessly impotent, and one can see why Kimberley is so desperate to get her rectum stretched open on a Muslim's massive manhood.