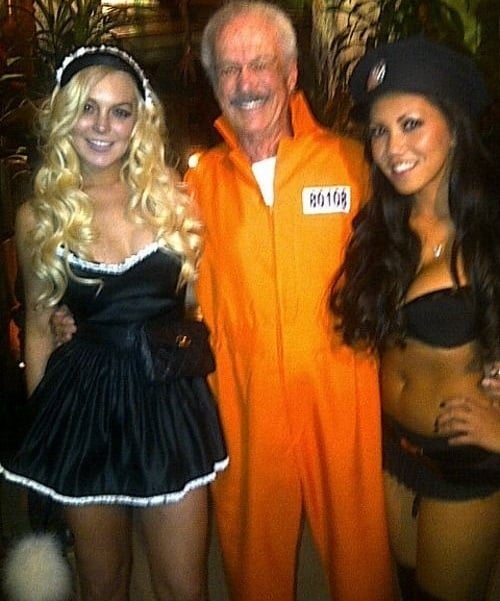 ---
Lindsay Lohan spent her Halloween assisting the elderly as part of her community service, by acting as a maid for Playboy mogul Hugh Hefner's Halloween party.
As you can see in the photo above, Lindsay Lohan received a welcome surprise when her father Michael Lohan showed up out of the blue looking for a place to "hide from the cops".
It is great to see the holidays bring families closer together like this.