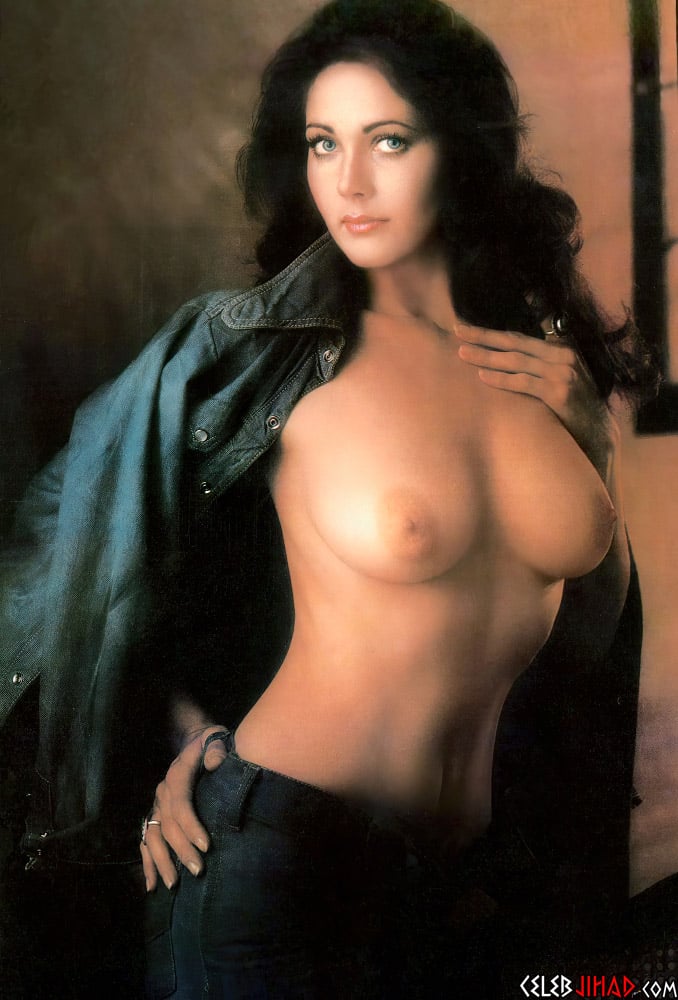 ---
For this week's Throwback Thursday we take a look back at the topless nude outtake photo above of "Wonder Woman" star Lynda Carter.
Lynda Carter was cast to play a pin-up girl in the classic Francis Ford Coppola film "Apocalypse Now", and took this topless pic for a scene in the movie. Why Lynda's was recast before she could film her nude scenes, yet after she posed for this topless pic, remains a mystery to this day…
But one can not help but suspect it had something to do with her piss poor performance on casting couches like the one in the photo above.
Of course this wouldn't have been the first time that Lynda would have been nude on the big screen, for before she became famous she showed off her titties in the scene above from the movie "Bobbie Jo and the Outlaw".