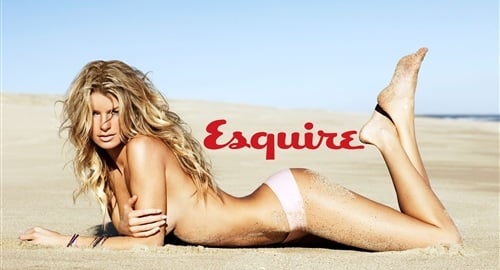 ---
The smell of fresh cut grass, the sound of the ice cream man, and Marisa Miller whoring herself out in a bikini; these are just some of the things that assault my pious Muslim senses during summer in the heathen West.
Every year Marisa Miller prostitutes her perfect body in provocative photographs to signal the beginning of this most sinful of seasons. This year Marisa sold her soul (and last shred of dignity) to Esquire magazine in the pictures below.
Yes nothing says summer quite like Marisa Miller flaunting her flawless body, causing men to spill their seed with sinful thoughts, and incurring the wrath of Allah with her brazen sluttery.