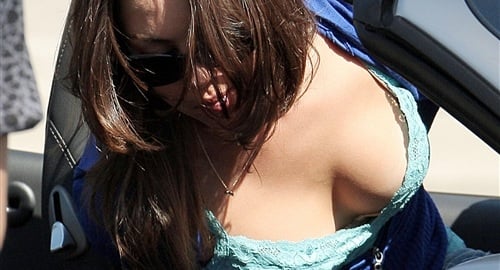 ---
Mila Kunis put her cleavage on full display yesterday while shooting scenes for a new movie in LA.
Based on these pictures we can assume that Mila plays a busty woman who likes to stick her tits out when she climbs out of cars. This will definitely be a challenging role for Mila Kunis considering her other works of note were, playing an annoying girl on "That 70's Show" and playing an annoying cartoon girl on "Family Guy". Will she be able to pull off playing a girl with big pushed up tits? Only time will tell.
Until then enjoy these pics of Mila Kunis and her cleavage acting up a storm in some new movie which I didn't bother learning the name of.