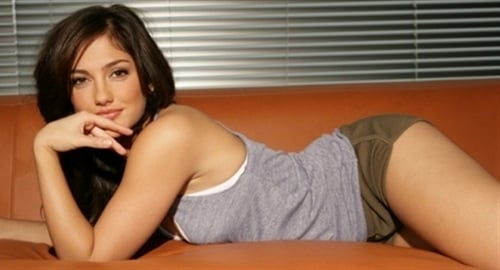 ---
A crew member on the set of Minka Kelly's new ABC show "Charlie's Angels" was fired after slapping Minka Kelly on the butt.
The crew member, who moved his wife and 3 small children to Florida to work on the show, reportedly was friendly with Minka Kelly, but when he gave her a good-natured "attagirl" slap on the butt, Minka became a total cunt saying,
"Please don't ever disrespect me or any other woman like that again."
What an uptight bitch! First off a man can never "disrespect" a woman because a real man has no respect for women to begin with.
Furthermore, the fact that Minka Kelly took an innocent pat on the behind and turned it into something that got this guy fired just goes to show that men should never try to be "friends" with women because they will turn all cunty like Minka Kelly.