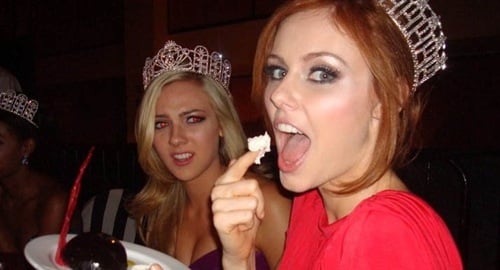 ---
Miss California Alyssa Campanella was just crowned Miss USA 2011, and not surprisingly it turns out she is a huge slut.
As you can see in the pictures below taken from Alyssa's Facebook, she enjoys shamelessly flaunting her body and simulating sex acts on food products. No doubt all that practice on food paid off handsomely during her interview with the Miss USA judges.
Of course as a wanton harlot, Alyssa is representative of the typical American woman. If she was just 600lbs heavier, dating a "thug", and addicted to drugs she would be perfect.