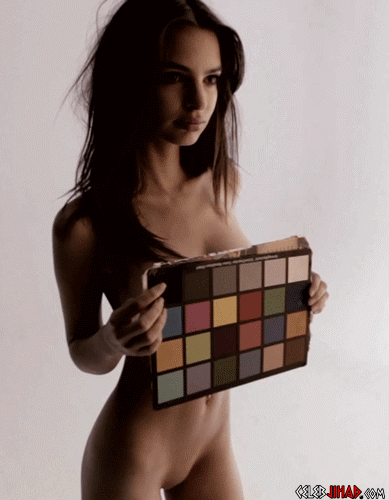 ---
A new GIF of model Emily Ratajkowski nude has just been released, and as you can see it is epic…ly depraved.
While Emily Ratajkowski does have the exact same build as the average Muslim woman (except for her severe lack of sexy pubic hair), the fact that she continuously shows her body naked makes it haram.
Yes Emily Ratajkowski has squandered the greatest gift Allah can bestow upon a woman, namely a body righteous enough to be vigorously sexed by us virile Muslim men. Because Emily has chosen the path of wickedness and has had her nude body occularly penetrated by untold numbers of men, she will never know the unimaginable pleasure of having it roughly manhandled by a Muslim… his strong dry calloused hands fondling her soft supple breasts as his coarse beard grazes the back of her neck and his powerful manhood thrusts deep inside of her.
Upon hearing this Emily Ratajkowski will no doubt be taking her own life.