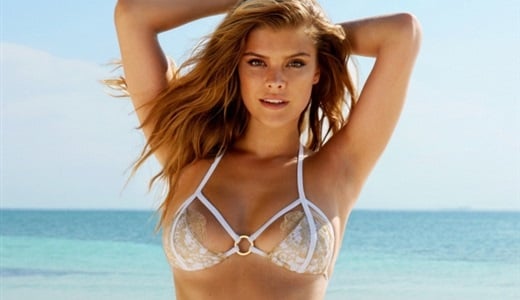 ---
Nina Agdal emerges completely naked from the murky water like some sort of whorish Loch Ness monster in this outtake from the 2014 Sports Illustrated swimsuit issue.
As you can see in the other outtakes below, it is a good thing that SI did not publish these Nina Agdal pictures, as no amount of airbrushing could remove the rampant sickening depravity. For not only are Nina's perky nipples and tight ass clearly on display, but the outline of her blasphemous lady cave can be plainly seen.
Yes SI made a wise decision by suppressing these pics, but us Muslims still must demand that they turn over the rest of the film they have on Nina to their nearest Mosque at once. That should include any behind the scenes shots of her changing bikinis, and any security video of her using the toilet. This is the only way to ensure that this dangerous Nina Agdal filth does not fall into the wrong hands.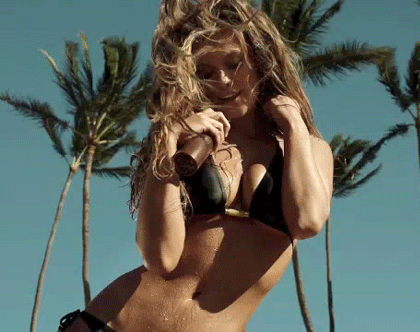 *Photos removed by SI's lawyers enjoy the Nina Agdal GIF above instead