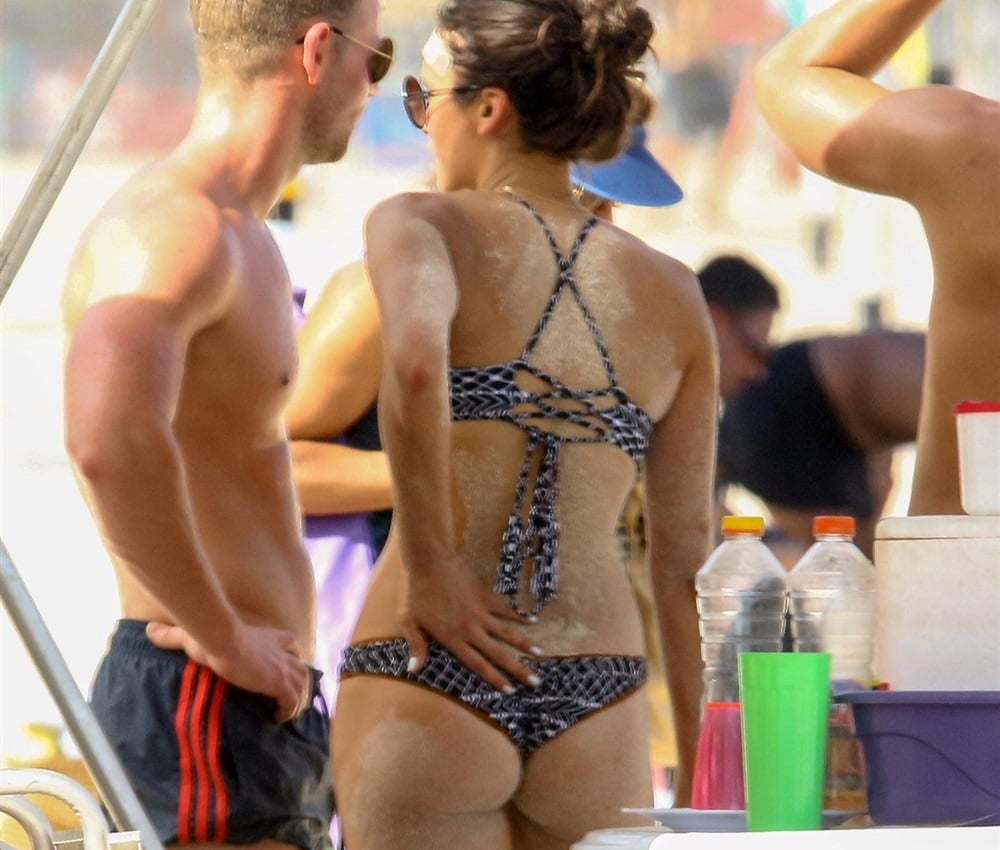 ---
Nina Dobrev flaunts her tight round little ass in a thong bikini while on vacation on a beach in Brazil in the photos below.
Ever since Nina surprisingly left her hit show "The Vampire Diaries" to focus on "other projects", she seems to spend all of her time traveling around the world nearly naked in bikinis, getting trashed with her friends, and then gang banged by the locals.
This sort of sex tourism is to be expected, for 99% of men in the heathen US of A are flaming homoqueers and of the remaining 1% nearly all of them are impotent emasculated beta-males. Thank Allah that pious Middle Eastern governments take steps to protect us virile Muslims with strict visa programs. For the waves of horny Western whores that would come pouring through our borders (especially in beautiful countries such as Yemen and Qatar) to try and secure some legendary Muslim man meat for their aching lady holes would be nearly unmanageable… For we'd no doubt run out of rocks, or throw out our arms before we could stone them all.