**World Exclusive**
**Must Credit CelebJihad.com**
San Francisco, CA – Danny Tanner, former co-host of the popular morning show Wake Up, San Francisco, has confessed to imprisoning his daughter in a cellar for 13 years and keeping her as a sex slave.
The daughter, Michelle Tanner, disappeared in June of 1995 at the age of 9, when, according to police, her father drugged her, lured her into the cellar and handcuffed her to a pole.
"We understand that Michelle was his favorite child because she was so pretty and reminded him of his wife Pam who had been killed by a drunk driver shortly after her birth," said Detective Nick Hilbrich of the San Francisco Police Department.
"He didn't want to lose his 'princess' when she turned 18 so he built the dungeon to keep her for himself forever."

Police discovered the girl after receiving an anonymous phone call alerting them to a concealed network of tiny soundproofed chambers located beneath the Tanner household.
"We received a call from a man doing a really annoying Popeye, or maybe Bullwinkle impersonation," said Hilbrich. We thought it was a prank so we kept hanging up on him, but he kept calling back and yelling 'cut…it…out'. We traced the call to the Tanner residence and sent a car over to investigate."
Upon arriving police were shocked to discover a reinforced concrete door hidden behind a shelf in the basement. It opened to a narrow passageway leading to three exceptionally clean rooms covering an area of approximately 650 sq ft.
"The rape chamber was small, but there was a kitchen, a bathroom, a bedroom; it was like a full house."
Added Hilbrich, "A full house of horrors."
The daughter has been taken to an undisclosed location where she is receiving medical treatment for severe malnourishment and chemical withdrawal. A photo released by the police shows her haggard face and lanky thin hair – clear indications of the years of starvation and drug abuse inflicted upon her.
Tanner, who is thought to have begun molesting his daughter during a family vacation to Hawaii in 1989, was able to convince others that he had nothing to do with the disappearance despite repeatedly changing his explanation.
Tanner originally told authorities that Michelle had run off to be with her long-time love interest, Teddy. Teddy was taken into

custody and questioned by police. Although he was quickly cleared of any wrong doing he was tragically stabbed and killed by a fellow inmate of the juvenile detention facility just hours before his scheduled release.
Tanner's second explanation was that his daughter had wandered off after suffering a bout of amnesia. Because the girl had been diagnosed with amnesia after a horse-riding accident only one month earlier, authorities found the explanation to be "extremely plausible" and closed the case.
As the details continue to emerge friends and family members are expressing shock at what went on in the home.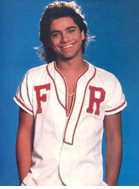 Jesse Katsopolis, a brother-in-law and former tenant of Tanner's who lived above the sex dungeon, told how he could have rescued the victim 13 years ago but dismissed the loud thumping sounds and anguished cries of "you got it dude" he heard coming from the pit of despair.
"I wish to God that I could turn back the clock," a tormented Katsopolis confessed.
"The signs were all there but it was impossible for me to recognize them. The place was a mad house; at one point there were nine people living there! Kids were driving cars through walls, for Christ's sake!"
Despite the chaotic situation at the Tanner household, Katsopolis says he feels tremendous guilt for not putting the pieces together.
"Who would ever believe something so terrible was going on right under my feet. This is one of the worst moments of my life, right up there with when the Ripper's kicked me out of my own band."
Added Katsopolis: "Have Merrrrcy."
However, others are claiming that their repeated warnings about Mr. Tanner's behavior were ignored.
Tanner's former co-host of Wake Up, San Francisco, Rebecca Donaldson-Katsopolis, who is married to Mr. Katsopolis, says there is no doubt in her mind that Tanner was mentality unbalanced.
"Danny was a control freak," she said.
"I watched him use a mini-vacuum to clean his regular vacuum. I watched him use cleaning products to clean other cleaning products. He would always try to hug people, and referred to himself as a 'lean mean hugging machine.' What other evidence do you need? The guy was deranged, but some people were too busy worrying about their hair or obsessing over Elvis to notice."
While friends and family attempt to cope, police are busy examining whether Tanner may have had other victims.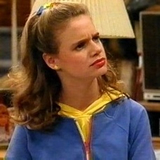 In October of 1995 the body of Kimmy Gibbler, 18, was found wrapped in two green plastic covers in San Francisco's Golden Gate Park. The victim's feet had been scrubbed to the bone with a cleaning brush and various household chemicals. She was believed to have been raped.
Police are investigating whether or not Tanner may have known Gibbler, who attended the same school as his two older daughters, Stephanie and D.J.
Both daughters refused to comment for this article. How rude.