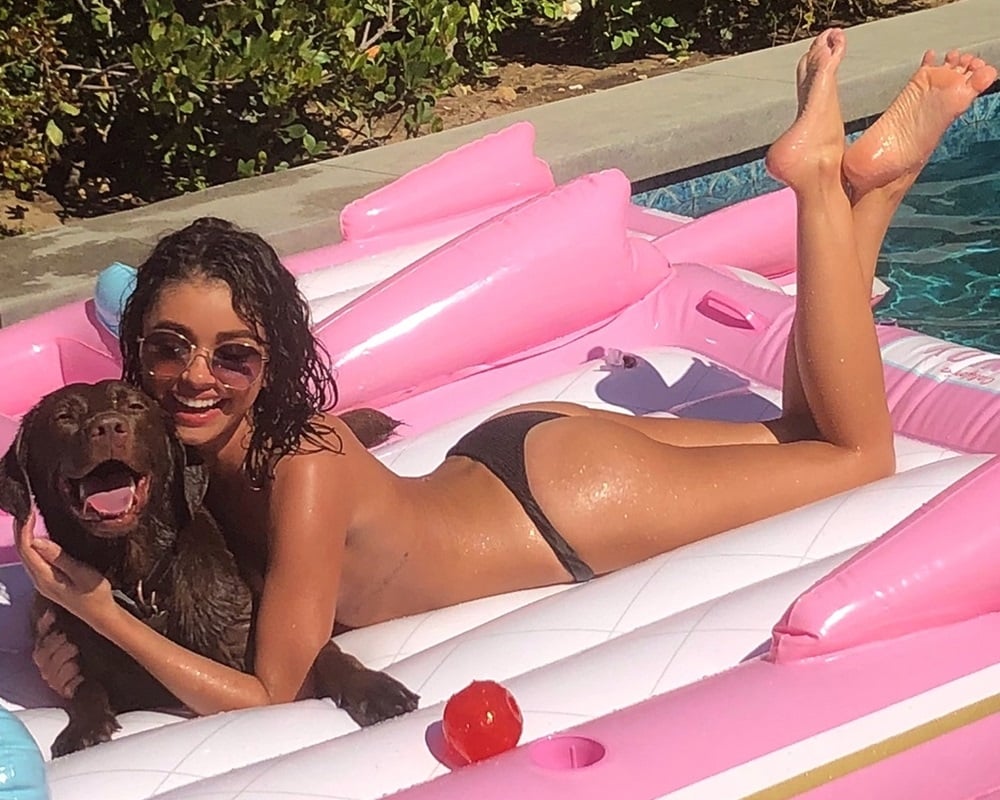 ---
"Modern Family" star Sarah Hyland shows off her tight body while in a skimpy thong bikini in the photos below.
One has to hand it to Sarah Hyland, for despite being well into her twilight years she still maintains the body of a young girl of a halal marrying age. Of course with that said, all those back-alley abortion scars covering her abdomen are a dead giveaway that unlike our beloved child brides Sarah has been rode hard and put up wet many times before.
Speaking of which… If the backyard grass in these bikini photos looks familiar it is probably because it is the same place Sarah lesbodyked out with her blonde friend in her nude leaks.
No doubt Sarah is one of the few people in the world who has her lawn maintenance crew treat her grass with Valtrex instead of pesticides.