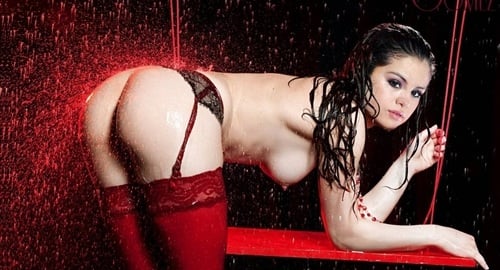 ---
It looks as though Selena Gomez is bent over and ready for action as a shower of blood and piss rains down upon her.
This satanic scene is typical of infidel sex, were sluts like Selena Gomez are often covered in bodily fluids while being banged hard from behind.
Of course this Selena Gomez sex scene is an abomination as the only fluid permitted during sex is the man's seed entering a woman's vagina, face, or anus. A woman's holes should be as dry as the Sahara, and if the tiniest hint of moisture is felt she should be beaten mercilessly for being a whore. Thus is the will of Allah!