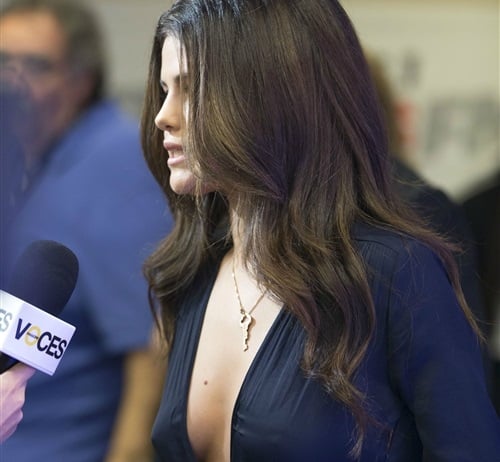 ---
The outline of Selena Gomez's nipples were on full display in these photos of her in a romper with no bra.
It looks as though Mexican slut Selena is wearing her gardener's outfit backwards, as it is usually the backs of her people that gets sweaty. However, since Selena does must of her labor while on her back I guess it makes sense for her air vent to be on the front.
Selena Gomez certainly seems excited to be at this event with no bra on, as her nipples appear to be hard like 2 uncooked black beans left out to dry in the hot Mexican sun. This must be a convention on lawn equipment and welfare for Selena to be this aroused.