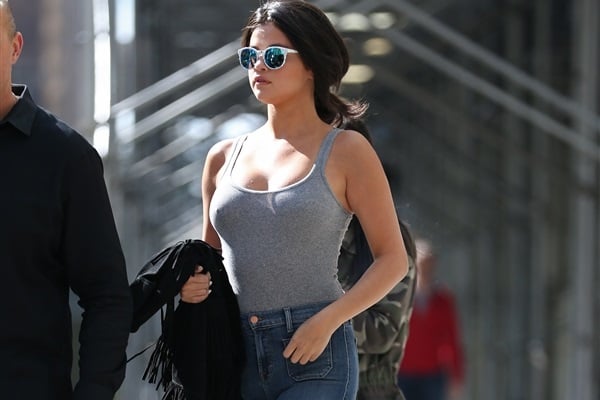 ---
Selena Gomez is at it again showing her hard nipples while walking the streets in a tight tank top with no bra on in the photos below.
Obviously Selena thinks that if she wanders around with her erect nipples on full display like this, she will get a man to stuff her lady taco full of his sour cream. Unfortunately for Selena she lives in the West and pretty much every male is a flaming homoqueer lacking in both the ability and desire to properly pound her aching Mexican orifices.
You better believe that if Selena Gomez tried this no bra with hard nipples stunt in the incredibly masculine Islamic world there would be no shortage of men lining up to give her the banging of a lifetime right there in the street. Of course that banging would come in the form of stones smacking against her skull, but the point is that her sinful carnal desires would certainly be satiated.