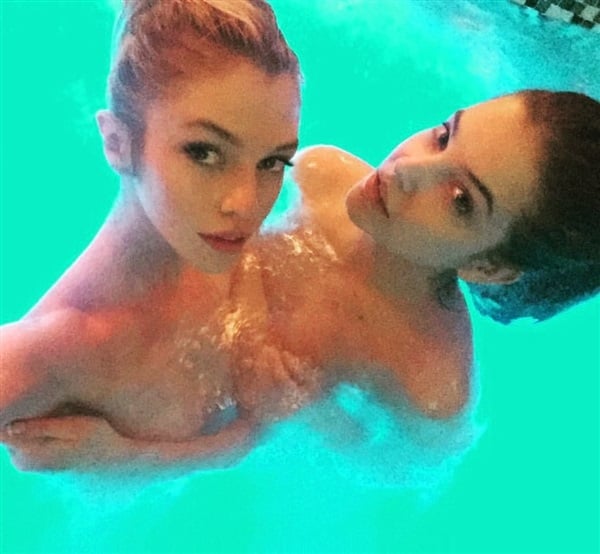 ---
Supermodels Stella Maxwell and Barbara Palvin take a selfie pressing their bare titties together while swimming naked in a pool in the photo above.
Clearly this photo was taken at the palatial estate of a powerful Sheikh, as Stella, Barbara, and no doubt at least a dozen other supermodels are there frolicking around completely nude while enjoying the unimaginable pleasure of getting their orifices stretched by a gigantic Muslim manhood.
Congratulations must go out to both Stella Maxwell and Barbara Palvin, for there is no greater honor in the modeling profession then to be chosen to work as a concubine in the harem of a virile Islamic man. Of course both of these girls will be walking bow legged down the runway for the rest of their careers, but that is a small price to pay for having known the pure ecstasy of servicing the every desire of a mighty Muslim cocksman.