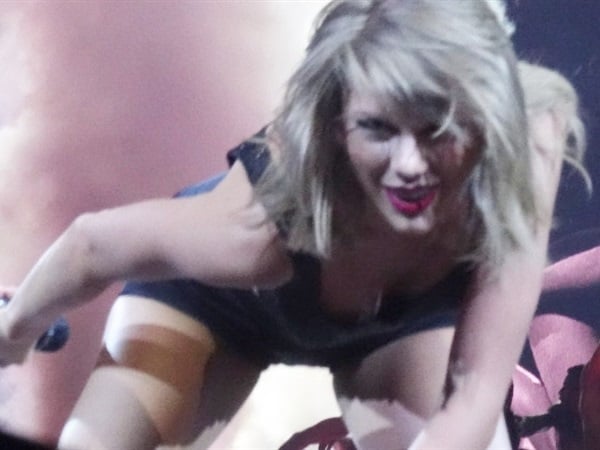 ---
Taylor Swift's 1989 World Tour is really getting out of hand, for as you can see in the photos below from her most recent show, Taylor slips a nipple pastie, flashes more of her ass than ever seen before, and invites Selena Gomez onstage to show off her meaty Mexican sideboob.
Yes there is no denying that as this tour progresses Taylor Swift is becoming more and more brazen with her slutty antics. No doubt by the time this tour reaches Asia Taylor will be fisting her own anus while crawling around the stage with her tiny titties out flapping in the breeze.
Clearly us pious Muslims can not sit idly by and allow this live depravity to continue, so Taylor Swift must be stopped. A well placed IED in Taylor's auto-tune box before soundcheck should do the trick, for surely Taylor wouldn't dare carry on pretending she knows how to sing without the digital pitch correction her shrill voice obviously requires.