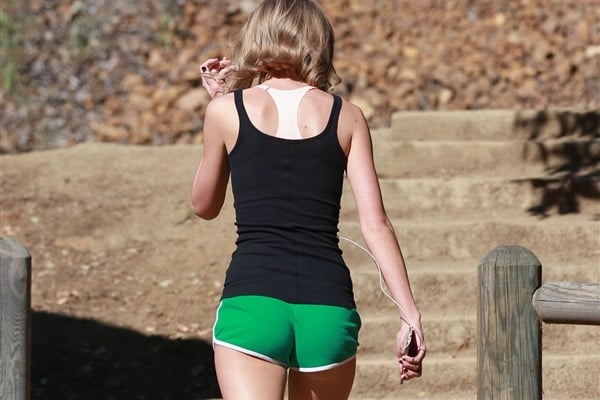 ---
Taylor Swift went to her local park and started working out her tight little butt while in a pair of ridiculously short gym shorts in the photos below.
Taylor is lucky she didn't get put down by animal control, for there must have been numerous reports of an escaped giraffe running amok when people saw Taylor's gangly ass traipsing around in this park.
Of course Taylor Swift is also lucky that she was not spotted by us righteous Muslims, as we would have put her down as well. Though not because we would have mistaken the lanky Taylor for a majestic animal, but rather because of her scandalously small shorts which perfectly highlight her tiny tight tushie. Only bacha bazi (dancing boys) should even possess an anus so remarkably small and taut, let alone flaunt it in public. The fact that Taylor would be so bold as to do both just goes to show that she has absolutely no qualms about offending the Islamic faith.