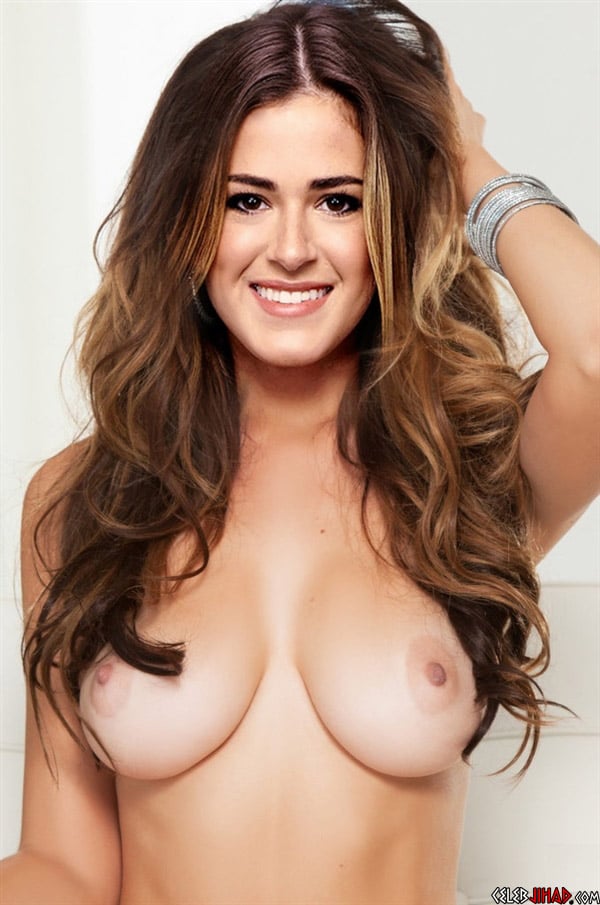 ---
The nude topless photo above of "The Bachelorette" JoJo Fletcher has just been leaked online.
For those who do not know, "The Bachelorette" is a depraved American TV show on ABC in which 26 men gather in a house and compete to gang bang a whore. This year's slut prize is Texas real-estate developer JoJo Fletcher, who herself was a top concubine on a season of "The Bachelor".
Since "The Bachelorette" airs on the family friendly ABC network not all 26 guys get to get their dicks wet in JoJo's moist cock cave. Instead JoJo whittles down her prospective suitors to just four men who then get to pound out her sin holes after staged "classy" romantic dates to the delight of the millions of voyeuristic degenerates that watch the show.
Of course if one of us virile Muslim men were on this show it would only last a single episode, as we'd simply whip out our enormous tunic snake on the first night and slap JoJo across the face with it. This display of overwhelmingly powerful masculinity would no doubt impress JoJo so much that she'd immediately send all the infidel homoqueers home in tears.