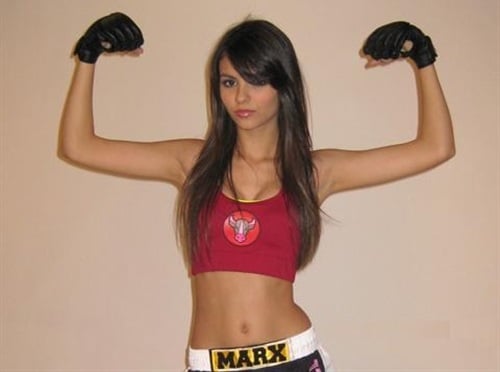 ---
17 year old Nickelodeon star Victoria Justice has been caught up in a child porn controversy with the leakage of the above pic of her showing her bare underage arms and stomach.
Ever since MTV decided to make child porn cool with the release of their TV show "Skins", the Hollywood pedophilia floodgates appear to have been opened, and underage stars are getting exploited for the sick pleasure of the Zionist perverts.
Just look at the pornographic image of Victoria Justice above, have you ever seen anything so exploitative? Forget the emotional damage this photo is causing her for a second, and realize that now that Victoria Justice has been forced to show her nearly nude body she is tainted goods and will never be able to land a proper husband.
Yes the Zionist pedophiles in Hollywood have violated Victoria Justice with this photo and robbed her of her innocence and any chance she had at a normal life. We must step up our Jihad against these evildoers before they begin to exploit our sexy Muslim children. Allahu Akbar!